coaching service page: consult with Dr. Gillard regarding your chronic back and leg pain?
What are my clients saying about my coaching service? Check it out here: testimonial page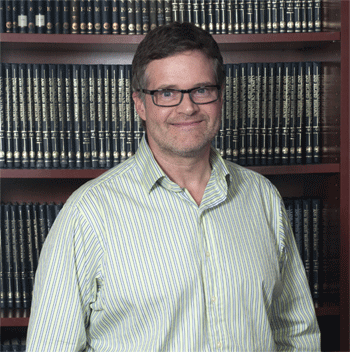 Do you have back pain and/or radiating leg pain that just won't stop? Do you have neck pain and/or radiating arm pain that is driving you crazy? Are you confused about your diagnosis and didn't understand your doctor's five minute explanation of the reason for your pain?
Have you been told you need disc surgery but don't know which technique you should go for? Do you even know the difference between open discectomy, microdiscectomy, endoscopic discectomy, percutaneous discectomy, Nucleoplasty, PRP, SED, IDET, Disc Biacuplasty, PIRFT, and Prolotherapy?
Or if you need a fusion, do you know the difference between ALIF, PLIF, TLIF, PLF, 360° fusion, XLIF or the artificial disc replacement surgeries?
If you really want to understand why you have this pain, then perhaps you would like to spend 45 or 90 minutes with me on the phone or GoToMeeting, so we can talk over your case and then go over your MRI/CT images together.
Dr. Gillard's Qualifications
I have been a licensed chiropractic physician since 1987 and have treated thousands of patients over that thirty year timeframe.
I have been professional spine researcher with published papers in several high-impact Spine Journals, including one paper in the number one spine journal in the world, the journal SPINE. [1] Therefore, I am very knowledgeable about the current state of spine research, chronic pain treatment options, and surgical techniques.
I am an Associate Professor of Clinical Sciences as well as the former Coordinator of Radiology for a very well respected and evidence-based chiropractic college, Palmer College of Chiropractic-San Jose.
At Palmer, I am entrusted to teach young doctors of chiropractic the subjects of Gross Anatomy I and II, Spinal Anatomy and Palpation, Cardiovascular and Pulmonary Pathology (lecture and lab), Cervical Spine Evaluation and Diagnosis, Dermatology and, my favorite, Lumbar Spine Differential Diagnosis II class.
I spent two years working for a very busy and well respected orthopedic spine surgeon and know a thing or two about spine surgery, as well as what really goes on behind the scenes.
I'm currently working with another very well respected spine surgeon from the Los Angeles area and have one paper in review at a well respected spine Journalat this very moment.
My core science education is up-to-date, as I have recently refreshed my biology, chemistry, biochemistry, physics, physiology, anatomy and psychology at, amongst other places, San Jose State University before passing the MCAT which led to my acceptance into medical school at the age of 50.
I was also a state-appointed Qualified Medical Evaluator for the state of California for over 10 years and have rated hundreds of cases of permanent orthopaedic disability during that time.
I am also one of you, for in 2003 I suffered a "botched" microdiscectomy that left my sciatic nerve root permanently scarred and damaged which in turn has ruined my life and damn near killed me. I know the frustration and horror of living with chronic pain and can truly empathize with you and your pain.


Dr. Gillard's Coaching Service: how it works & common questions answered
Typically, the interested party will send me an e-mail that briefly explains his or her situation with regard to pain and/or inability to function. If I think you are good candidate for my coaching service, then I will ask you to upload your latest MRI and/or CT images (or anything else you want me to look at), after which we can schedule our session. You may also send your imaging to me via US mail; however, if you want the material back, you must include a self-addressed postage-paid envelope, so I can put them in the mail for you. If you don't, the material will be destroyed a month or so after our coaching session, unless you instruct me otherwise.
Levels of Service:
There are three levels of Coaching that I offer:
#1) A PPREMIUM COACHING SESSION: recommended for patients with complex cases (especially failed spine surgery cases) or who have multiple images (MRIs, CTs, X-rays, Discography) that need to be looked at.
Details: You and I will spend up to 90 minutes together on the GoToMeeting program discussing your pain syndrome. With the GoToMeeting program, I can share my computer screen with you, or, if I need to, I can have you turn on your WebCam, so I can watch your gait (the way you walk) or the way you respond to classic neurological and/or orthopedic tests (it's always good to have your significant other or somebody around in case I need to use them to perform some of these tests).
I typically start the session by going over your past history (which is incredibly important), your medication history, the mechanism of injury and your past treatment history. Then we will go over the pre-coaching session questions and the Oswestry disability index test (or neck disability index test if your cervical client). Once I have a pretty good idea of what's going on, we will switch gears and start reviewing your images (this is the part where I start recording the session).
I typically like to start by looking at some of your past imaging (imaging = MRI, x-rays, CT) (especially pre-surgical imaging) which will gives me a idea of what your spine used to look like. Then we will switch to the latest imaging. By doing it this way, we can really see the effects of the surgery, including how much degenerative change has occurred.
Finally, we talk about what the heck to do about this problem! I will give you the "evidence-based" treatment paths as well as which ones to steer away from. We can also discuss how to pick out a good surgeon or pain management doctor; however, I did not typically give out specific names.
Session Recording: I don't mind if you record the session (video and audio) for your own personal use. However, you may not use this recording for any other purpose and uploading the material to any type of social media is strictly prohibited!
I always try to record the session with the GoToMeeting application. I typically start the recording at point where I begin to explain your imaging and go to the end of the session.
If you have purchased a premium session, then I will give you a copy of the recording for free – you don't have to worry about recording it yourself.
However, if you only purchase a standard session, I will not provide you a free copy of the recording. you do have an option to buy it for $30. Better yet, just recorded yourself then you don't have to worry. There's plenty of free software altered to do this.

#2) A STANDARD COACHING SESSION: recommended for patients with straightforward and uncomplicated cases where I only have to look at one or two sets of images.
Details: I will spend up to 45 minutes with you during a GoToMeeting coaching session. During this time, we will go over your history and examination findings and then carefully go over your MRI imaging. It's just like premium session, only we won't have time for a lot of chit chat, and I won't have time to look at multiple sets of imaging.
I will still record the pertinent part of the coaching session with the GoToMeeting application; however, if you want a copy of it, you will have to pay extra (it can be fairly time-consuming rendering this down, which I don't particularly enjoy). Therefore, I encourage you to record the session yourself and save the money.
#3) Follow-Up Session: for those clients that I have already been through the initial coaching session, I am offering a up to 30 minute follow-up session. This is typically designed for a past client who has just got an updated MRI or CT and wants to see if this new information has affected my previous opinions. Or, it's for a previous client who has just had surgery or bad flare up and things have changed since our initial coaching session.
If you think you need a follow-up session, please email me, and I will make a judgment as to whether or not I can pull this off within 30 minutes. I will not go over the 30 minute time limit, however.
Scheduling:
I can usually get your coaching session scheduled within few days, unless you decide to send me your MRI in the mail, which will delay the process. *My mailing address is as follows:
Dr. Douglas M. Gillard
8891 Acorn Way
Gilroy, CA 95020
Frequently Asked Questions & Answers
Why do you want to see the actual MRI images from the disk?

Isn't the radiology report good enough? No. As Medical research has indicated, which I completely agree with, radiologists are very good at picking out dangerous pathology and some of the more obvious causes of chronic pain; however, they often ignore or even miss some of the more subtle MRI findings which often yield very important clues as to the cause of your pain syndrome. [2] Therefore, I want to see them with my own eyes.

E-mail Response Time: I typically respond to all client emails within 24 hours. However, sometimes I get extremely busy with my teaching duties (especially during midterms and finals), so don't be discouraged if occasionally it takes me more than a day or two to get back with you, regarding a non-urgent question.

How does GoToMeeting work? Once we schedule the coaching service, I will send you a GoToMeeting link via e-mail that you will click on (or run in your browser) when it is time for your session. After clicking the link, GoToMeeting will automatically install a small piece of software on your computer which will allow you to join the meeting. It is recommended that you have a working headset attached to your computer, this way you will have audio and video right to your computer. If you don't have a working headset (microphone/speakers) attached your computer, no problem! The meeting information includes a phone number that you may call in on. This will give you the audio and can be recorded without a problem. To learn more about GoToMeeting, please visit their website. (www.GoToMeeting.com)
Do I Need to Write and Send You A History of My Injury and Treatment? No. I will ask all the pertinent questions during our session, so there's no need to write me a lengthy e-mail describing the history of injury, symptoms, and treatment. You do however, in your initial e-mail, have to tell me why you were seeking my coaching service. A paragraph or two is certainly enough for this, and if I have questions, I will e-mail you.
How do I get my MRI images? By law (HIPAA), the MRI facility that did your study must provide you with a copy of your images, which are almost always placed onto a DVD (disk). Therefore, all you have to do is call the facility and ask for them. Sometimes there is a small fee for making the disk, but I've never seen this fee greater than $35 and a lot of the time it's free– especially if you have your primary treating physician ask for the disk.
How do I send my MRI images via the internet? Click here to view the How To Upload You MRI tutorial that I made which will show you step-by-step how to upload you MRI / CT / x-rays, so I can then download them. But remember, any time you upload something to the Internet, there is a remote chance that a hacker may get a hold of your images and thereby get a hold of your name and birthdate. I've never had this happen any of my clients, but if you are at all worried about it, then send them in the mail--remember to include a self-addressed postage-paid envelope if you want them back.
Is it Okay if I Send You Single Images of My MRI, Instead of the Disk Copy? No! This will not work. In order for me to use my viewing software, I need to have a copy of all of the files on your Disk.
How do I prepare for the coaching session? In order to make the coaching session go more smoothly and to make sure you don't run out of time (even 90 minutes can go incredibly quickly), I strongly urge you to review both of the tutorials that I have created specifically for my coaching clients. Once you make payment, I will send you links to these tutorials which will teach you the basics of MRI Anatomy and How to Read your MRI. Or, if you want to get a head start, you can view them here:
What happens if I miss the coaching session? If you don't show up for a schedule coaching session, then I simply write down my opinions about your case and send them to you via e-mail. I will typically let you ask some questions by e-mail as well. However, it's always better to speak with me in person, so I can ask important questions.
Do I Get aRefund if I Miss the Coaching Session? No. However, I will do the coaching session without you and explain what is going on and what the opinions are. I will also take some email follow-up questions. This will also be recorded so you can get a copy of it.
How do I pay for my coaching session? (learn more) While I do accept checks and money orders, PayPal is always preferremethod of payment as it allows you to get your coaching session done very rapidly. If you send a personal check, I will wait until that check clears the bank before scheduling you.
When does payment have to be made? Although I will schedule you without payment received, I will not send you the key-questions which I do like answered before the session. Therefore, it is best to make payment as soon as possible and don't wait until the last minute.
Although I have done thousands of these coaching sessions over the years, I have never had a single legitimate complaint and still greatly enjoy solving the puzzle pain, as well as helping people avoid the pitfalls that can come with certain procedures. in other words, I want to make damn sure that people know the risks they are taking when they try certain procedures.
I am confident that I can ferret out the cause(s) of your pain and then put forth some treatment options that are based on science and the available medical literature.
And if you don't want to take my word, then simply read what some of my clients are saying, many of whom have allowed me to post their e-mail addresses, so you can contact them: TESTIMONIALS
If you have any further questions or concerns, please feel free to e-mail me, and I will be happy to answer them.
How to Prepare:
As already mentioned above, I strongly recommend that you review these two YouTube tutorials before your schedule coaching session. Other than that, you don't need to prepare.
Normal Lumbar Spine & Disc Anatomy
How to Read an MRI with Onis 2.5
Make a Payment
I am currently charging $290 for each premium (up to 90 minute) coaching session.
I am currently charging $160 for each standard (up to 45 minutes) coaching session.
I am currently charging $125 for each follow up (up to 30 minutes) coaching session.
If you decide at the last minute that you want a premium session but have already paid for a standard, then there is a button to upgrade your standard session to a premium session. This fee is $130. (160 + 130 = 290).
Although you certainly may mail me a check or money order, the fastest way to get your coaching session set up is to make payment directly through PayPal. I have been using this system for over 10 years and have never had a single complaint or problem with it. It seems completely safe; however, please take the time to read about their policies here: PayPal Policy.
I am not currently accepting BitCoin, but this may change in the not too distant future.will
In order to get your coaching session scheduled, please click the "Buy Now" button below which allows you to make payment with a credit card, debit card, or PayPal account. I look forward to speaking with you soon!
Medical-Legal Consultation, Research & Preparation
I do perform independent contractor work for various attorneys and legal firms throughout the world. Specifically, I can help support your firm's position by offering my expertise on the spine, cardiovascular, and/or pulmonary pathology. All of my opinions are supported by the current medical literature database, which I have full access to.
I can also educate your attorneys on more complicated pieces of anatomy/pathology, such as dissecting aneurysms, stroke, heart attack and of course any spine-related injury.
Unlike most high-paid medical experts, I am on call 24 hours a day to help you with those emergency situations that pop up during the course of the deposition or trial. Just email me, and put EMERGENCY in the title somewhere and I will respond immediately.
Payment for Services Rendered
I currently charge $350 for a 90 minute GoToMeeting session to strategize and/or educate. I also charge $250 per hour for preparation which includes searching the medical literature database for pertinent papers. The services can be paid for below:
Pay Your Med-Legal Bill
Payment can be made by credit card, debit card or PayPal account by using the PayPal button below. I always appreciate your prompt payment for services rendered. It was a pleasure working with you!
Coaching Session Policy:
If you are in severe pain or if you have developed problems urinating or defecating, then go to the nearest emergency department or call 911 – such a problem is a medical emergency. If you are having suicidal thoughts, please call 911 immediately or go to your local emergency department!
Also know that my review of your MRI/CAT scan is not totally comprehensive and focuses upon looking for phenomena that may be related to your pain. I am not reading your MRI for rare disease, cancer, infection, tumors, aneurysms or anything similar. Reading for such pathology is the job of the radiologist; therefore, I defer the diagnosis of such conditions to him or her.
Refund Policy: as long as the coaching session is canceled within 24 hours of its scheduled time and have made your payment within the previous 90 days, then you will be given a full refund less any minimal PayPal fees. (see the "pre-payment has become a problem" section below for more details.)
No-Shows: as already mentioned above, it is the client's responsibility to be available to speak during the designated time. If you don't show up for the coaching session, I will reduce my findings and suggestions about care to writing and send them to you via e-mail (which some clients prefer anyway) and then give you an opportunity to ask some follow-up questions by e-mail. I will not reschedule the coaching session if you miss your designated time. If you need to reschedule, please do so 24 hours in advance of your scheduled time.
MRI Uploads: although I offer a tutorial on how to upload your MRI images to me, I will not be responsible if some "hacker" gets a hold of your MRI images and steals your name and birthday. Although I've never had this happen to one of my clients or even heard about it happening, nothing is impossible on the Internet (hackers even broke into the White House computer system once). So if you're worried, please send me the disks via UPS or Federal Express. If you do send me your images via mail, UPS, or Federal Express and you want them back, you must include a self-addressed postage-paid envelope so I can easily put them back in the mail. If you do not, they will be destroyed a month or two after our session unless you want me to burn a copy onto my server for possible future coaching sessions.
If I don't like the quality of your MRI or other imaging, I will certainly say so during our session and may even advise that the MRI be repeated. However, this does not entitle you to a refund once I have completed the service. As silly as this sounds, I recently had a person try this approach in hopes of getting a refund after 90 minutes worth of coaching; therefore, as silly as it sounds, I have been forced to cover that scenario here. on the other hand, if your MRI images are completely nondiagnostic (so bad, I just can't read them), then I will not accept you as a client until you get a repeat study, typically at the MRI centers expense.
I also reserve the right not to take you on as a client. I may or may not give a reason for my decision.
Pre-payment has become a problem. I prefer that you make payment within a week or two of your actual coaching session. However, I am not a bank or a place to park your money for months or even years. Therefore, if you request a refund after 90 days from depositing your money into my PayPal account, you will get no refund. You may still have the coaching session by GoToMeeting or I can just generate a report for you after you answer questions, but no refunds. Remember, I spent a considerable amount of time reviewing your MRI and initial history in order to determine whether he or not you are a candidate for my coaching, which takes time. Not to mention time emailing back and forth with you.
Disclaimer: the information and suggestions I make during the coaching session are for educational purposes only. Please discuss any plans I create with your primary treating physician.
References
1) Corenman DS, Gillard DM, et al. Recombinant human bone morphogenetic protein-2-augmented transforaminal lumbar interbody fusion for the treatment of chronic low back pain secondary to the homogeneous diagnosis of discogenic pain syndrome: two-year outcomes. Spine 2013;38:1269-1277.
2) Lurie JD, Doman DM, Spratt KF, et al. Magnetic resonance imaging interpretation in patients with symptomatic lumbar disc herniations: comparison of clinical and radiologist readings. Spine 2009;34:701-705.